Cleaning industrial heat exchangers
Fouling, or scale and deposit formation, will inevitably build up on and in heat exchanger tubes and components (boiler, heater, evaporator, desuperheater, cooler, condenser). This will lead to a gradual decrease in the exchanger's output and, in extreme cases, to total blocking of its tubes and components.

Professional high-pressure cleaning allows to unblock heat exchanger components by quickly and thoroughly removing fouling from them, which means less unplanned downtime and an exchanger that is quickly back in working order.

Periodic cleaning of heat exchanger systems increases their overall output and has a significant impact on reducing their total operating costs.

In any sector of the industry, each day of downtime means lost revenue, that's why we respond quickly to emergency situations and we can even send a team on-site the next day.
Piotr Stelmach
AlpinJet President

We've completed
2213
projects
all without failure
making it impossible
implementation of the service
What is your heat exchanger cleaning technology based on?
Cleaning via spraying pressurized (high velocity) water onto a fouled surface, most commonly termed waterjetting, is one of the most efficient, cost-effective and environmentally friendly heat exchanger cleaning methods. The exchanger's various surfaces are cleaned using a high-pressure waterjet to remove all types of fouling, scale and deposits so that the entire exchanger can quickly return to working condition. We implement specific high-pressure cleaning applications depending on the type of heat exchanger that is to be cleaned.
Cleaning tube heat exchangers
We provide cleaning services for and can clean any tube diameter components in heat exchangers, evaporators and reboilers. We use either rigid or rotating nozzles, depending on both the type and size of the given exchanger's tubes. We use special tube-cleaning nozzles in exchangers with small-size tubes to optimize cleaning efficiency, so even the smallest-diameter tubes can be thoroughly cleaned.
Cleaning plate heat exchangers
We clean plate heat exchangers and plate condensers by using high-pressure waterjets fitted with specially designed nozzles for washing flat surfaces. We remove all of the plates from the heat exchanger and waterjet them inside out. In condensers, we remove hard scale via waterjetting surfaces between the plates. Thoroughly cleaning the exchanger allows it to return to problem-free working efficiency.
Why choose us?
Years of experience
For over 14 years now, cleaning heat exchangers has been one of our most frequently conducted services. We've completed cleaning projects for many industry sectors for which heat transfer efficiency is of utmost importance.
Trained personnel
All of our operators are well-trained, experienced professionals. Each one of our waterjetting operators is qualified to operate waterjets and guns at 2500 bar.
Rope access
Thanks to work-at-height and rope access certification (IRATA certified), our operators have access to restricted spaces where using traditional means such as scaffolding or a crane basket would be impossible.
Commitment guaranteed
We foster a highly rewarding, performance-based work environment. This translates into commitment and self-motivation from our experienced, full-time operators who make sure every task is completed in a highly efficient, timely manner.
Quick response
We know that every day of unplanned downtime at an industrial facility brings huge losses, that's why in emergency situations we try to send our team on-site as soon as possible, even the next day.
Safety first
Because we work in extremely difficult environments, following safety standards and procedures is our top priority. Our operators are equipped with all the requisite PPE and possess all necessary certification to conduct cleaning tasks.
High safety procedures
We work in extremely dangerous and demanding environments. Operating at heights, inside a pipeline, in oxygen-deprived or flammable conditions or requiring the use of chemicals demands proper preparation and planning. We provide our cleaning services to full industry certification and strictly follow all safety procedures (Polish: BHP) during every cleaning project.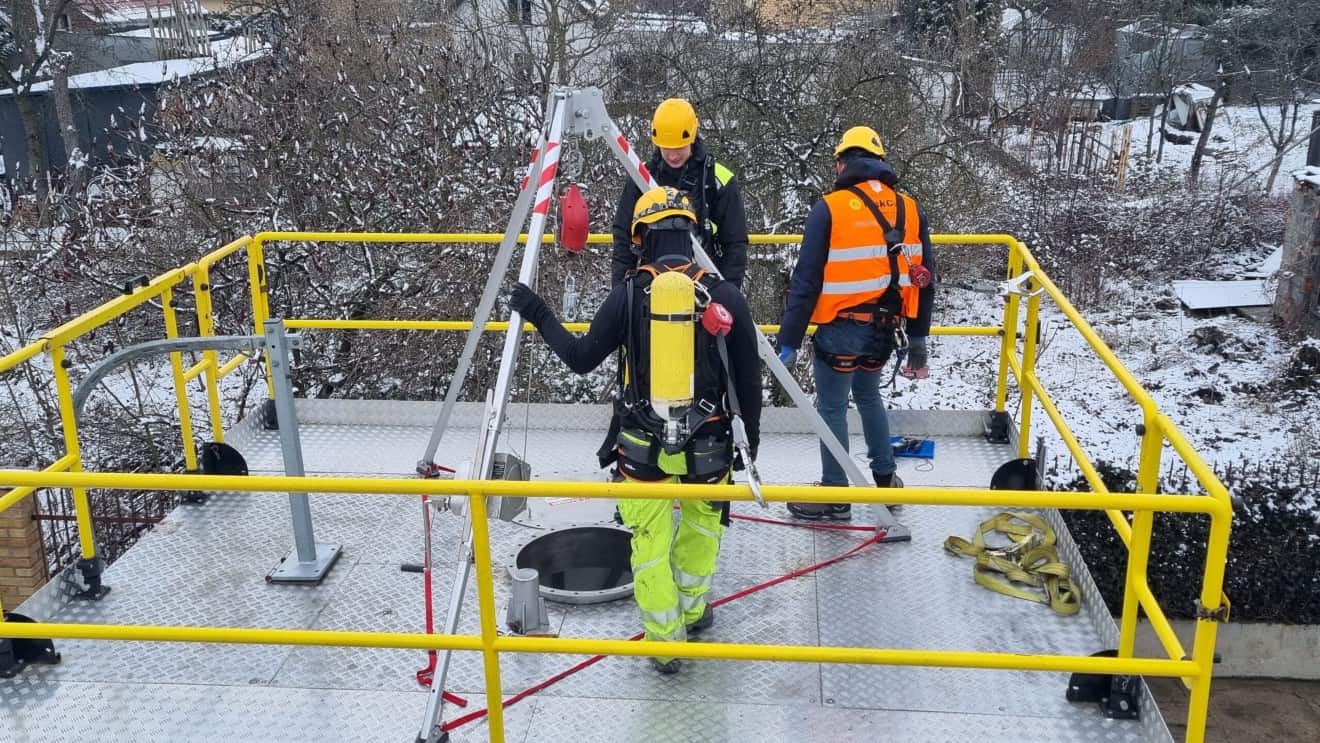 Trained personnel
Each new employee joining our team goes through basic training and always starts as a high-pressure operator and/or industrial climber. Our industrial climbers are certified to conduct rope access work. Our most experienced waterjetting operators are qualified to operate tools at 2500 bar.
Protective gear
Our operators are equipped with their own sets of personal protective equipment to work in all types of hazardous environments, such as gas tight coveralls, full-face masks, and motion, low oxygen and chemical sensors. Only certified climbing equipment is used for cleaning tasks that require rope access work.
Safety first
Besides conducting cleaning tasks in compliance with international policies and processes, we also implement our own, company-specific safety procedures that we have worked out over the years. Our procedures pertain to operator safety, proper choice of equipment and harnesses, and to the entire cleaning process.
READ MORE
Rope access
We can implement our rope access expertise and methods in any given cleaning project, which allows for greater overall flexibility and safety performance. Our work-at-height operators are certified by industry-leading associations such as IRATA and OTDL, and most of them are members of the Polish Alpinist Association.

Cleaning using rope access methods allows to efficiently remove fouling and debris where other cleaning methods and solutions would be more difficult or even impossible to implement. This is both time- and cost-effective for the client.

Although a cleaning task might not demand work-at-height operators, our team includes industrial climbers and cavers – professionals who are used to working in completely dark, confined and damp spaces – thus we can efficiently conduct cleaning operations in the most difficult, hard-to-access places.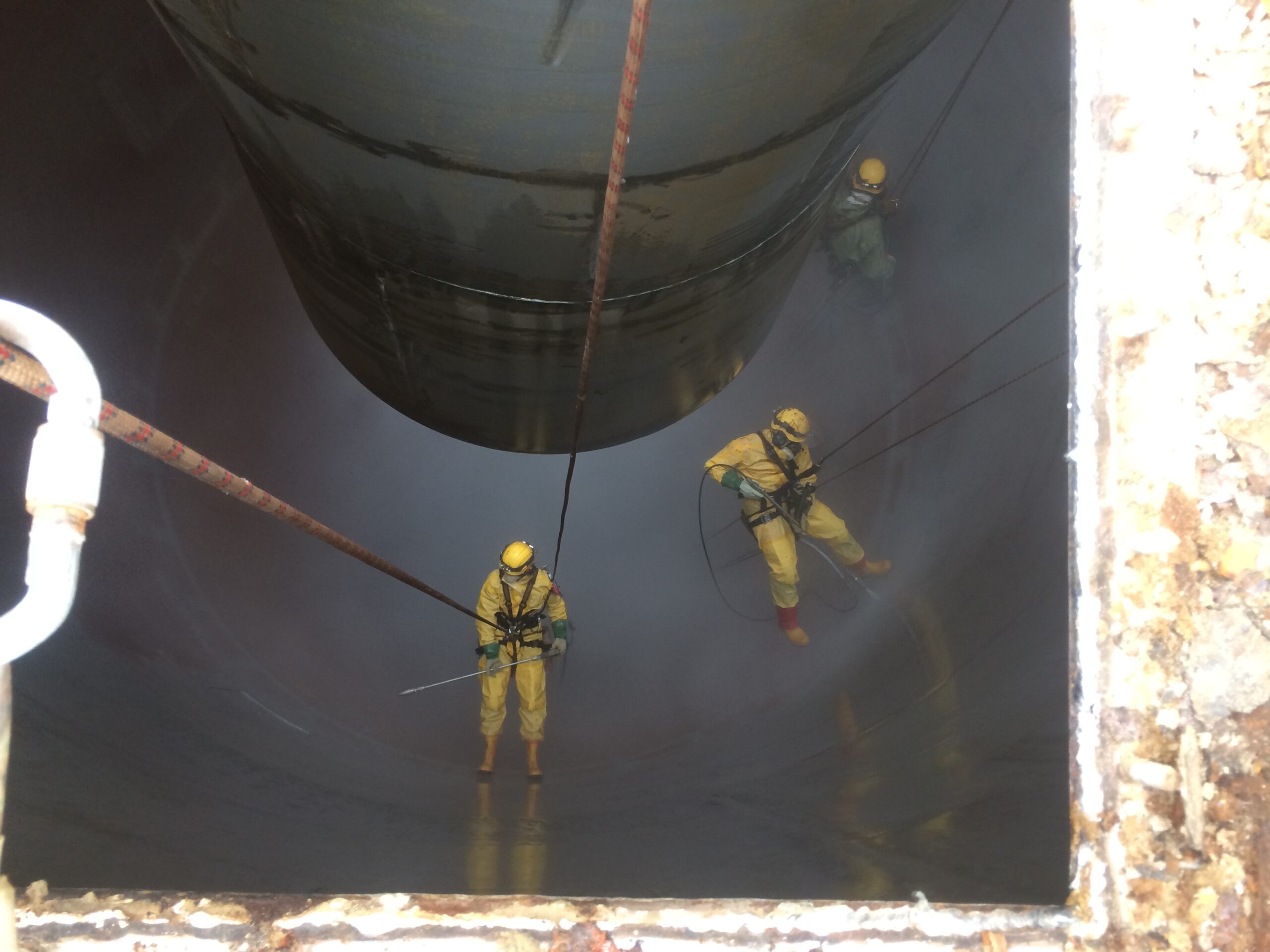 Experience
We have over 14 years' experience in cleaning all types of industrial installations of various size, shape and use. Successfully completing cleaning projects across a variety of industrial sectors – from food & beverage to petrochemical – means we possess the hands-on experience and professional know-how necessary to handle any deep clean task to remove various types of fouling, sediment deposits and heavy debris.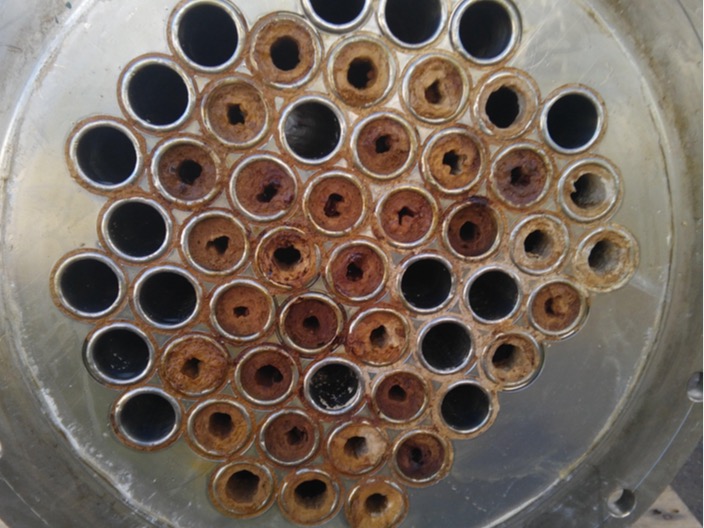 A cutting nozzle was used to clean clogged heat exchanger tubes at this food plant facility.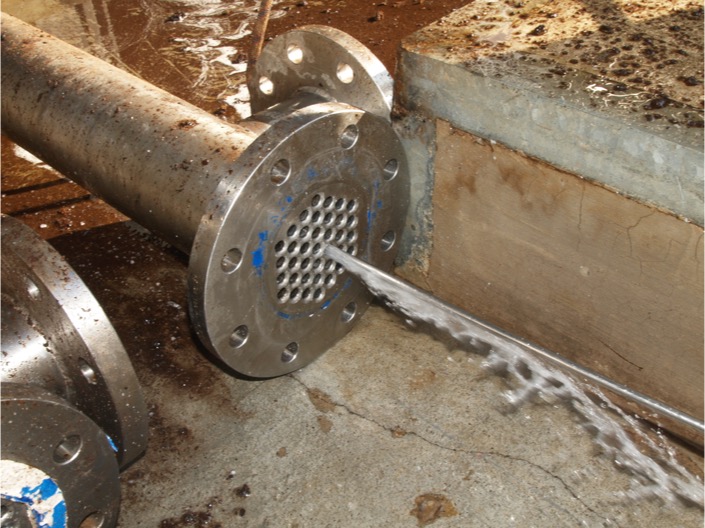 Clogged 8-mm tubes were thoroughly cleaned in an exchanger (glue heater) with waterjetting pressure at over 1000 bar.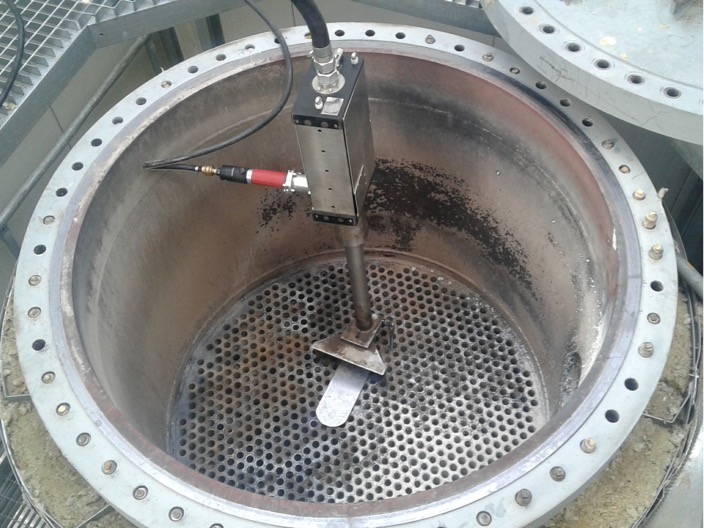 Waterjetting was conducted using a rigid lance machine to provide extra stability and more forward jet power, thus significantly impacting the quality of cleaning.
READ MORE
Industries we've worked for
wood
production
pulp & paper
power
production
food & beverage
chemical
processing
petrochemical
manufacturing
construction
References available upon request.
Equipment
We use mainly our own equipment during cleaning tasks. Our entire selection of tools and machines – from high-pressure water pumps through power units to pipeline cleaning nozzles – is purchased brand-new, directly from the manufacturers. This guarantees the highest quality of the tools we use and eliminates any unforeseen equipment failures. Our many years of experience allow us flexibility when selecting the optimal applications from each manufacturer's array of ready-to-use equipment. If necessary, we can develop custom solutions and implement our own applications that are unavailable to competitive cleaning service providers. This allows us to adapt all our tools and equipment to meet the unique demands of each cleaning project.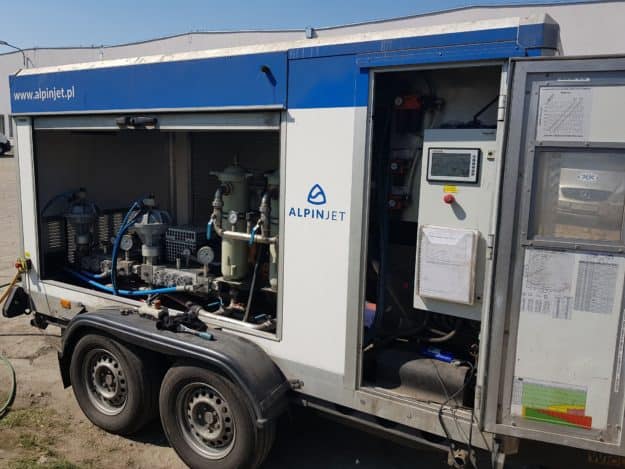 0
pompy wysokociśnieniowe
0
dysz i głowic wysokociśnieniowych
0
głowic do czyszczenia dużych rurociągów
Highest standards guaranteed
There is no room for error in any industry – as time and reliability count the most – that is why we are dedicated to maintaining strong safety performance. We meet all safety standards as detailed in ISO 9001, 14001 and 45001 certification. For many years we belonged to the prestigious American WaterJet Technology Association (WJTA), and most of our rope access operators are Polish Alpinist Association members.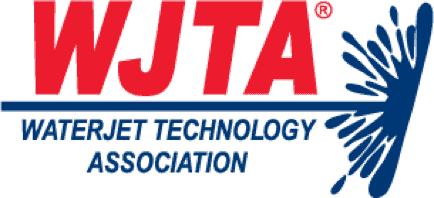 For many years, we belonged to the prestigious international WaterJet Technology Association (WJTA) which brings together key players in the waterjetting business.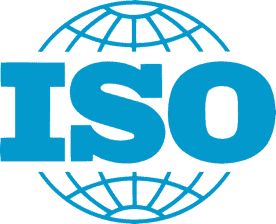 We have ISO 9001, 14001 and 45001 certificates confirming compliance with safety standards for high-pressure waterblasting and rope access services.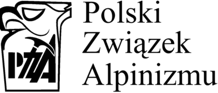 Each project requiring the use of rope access methods is organized and supervised by a qualified Polish Alpinist Association instructor.
FAQs
Below are our answers to our clients' most frequent questions regarding cleaning industrial heat exchangers.
Are there any cleaning restrictions as to the diameter and/or length of the heat exchanger tubes?
There are no restrictions. The smallest exchangers have tubes that are 8 mm in inner diameter, so we use nozzles that are 6.4 mm wide to clean them. The largest heat exchanger tubes are several centimeters wide, and for these we use designated large-size nozzles. Because there are different tube widths in various heat exchangers, high-pressure tool manufacturers have introduced standard nozzle sizes, such as 10 mm, 13 mm, 15 mm, 18 mm, 24 mm, 33 mm and 50 mm. For a given cleaning task, a nozzle size closest to that of the tubes is chosen, with several millimeters left for the waterjet residue to flow out freely.
The length of the tubes imposes no restrictions on the cleaning task. We choose the appropriate length of the high-pressure hose depending on the length (or height) of the exchanger. Usually, exchanger tube lengths do not exceed a length of 12 meters.
Can high-pressure waterjetting damage the surface that is being cleaned?
That depends on how hard the built-up fouling, or scale, is and how strong the surface is on which that scale has accumulated. The least favorable situation is when hard scale has built up on a delicate surface, and in such cases, although extremely rare, it is practically impossible to remove all of the scale build-up.
Most industrial installations are made from carbon or acid-resistant steel, and such surfaces are resistant to the high-pressure water stream. Waterjetting is thus a non-abrasive and safe industrial cleaning method.
What types of fouling do you remove during the waterjetting operation?
We use high-pressure waterjetting equipment to clean various industrial fouling that has built up, including resins, glues, old paint coatings, paints, varnishes, tars, polymers, oils, waxes and greases, dusts and grit, rubber, petroleum substances, corroded concrete, limescale, rust, sludge and silts, algae, biofilm, most organic and inorganic substances and all other types of industrial-specific deposits.
Would you like to see our answers to other questions? Please go to our FAQs
Please contact our office if you have any questions or a cleaning project for us.
Our expert staff will contact you promptly to answer any questions.